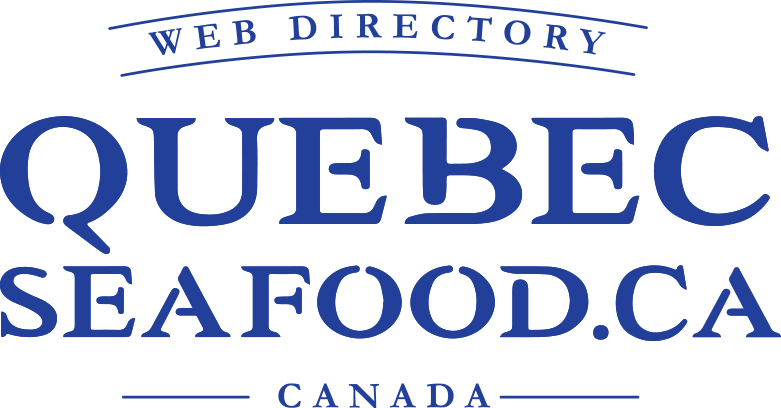 Press Release
QuébecSeafood.ca web directory launch
GÎMXPORT propels the QuébecSeafood.ca platform to promote our companies on the international stage
Chandler, november 22 2022 – GÎMXPORT launches its QuébecSeafood.ca platform aimed at promoting Québec seafood producers on the international stage. This project has been realized in collaboration with Canada Economic Development for Quebec Regions through the Canadian Seafood Stabilization Fund.
"Essentially, the actual global context as well as the more local situation in Canada has forced the Quebec seafood industry to take a step back regarding seafood exports, mentions the General Manager of GÎMXPORT Gino Cyr. It is then crucial that we organize activities aimed at reclaiming the lost time and to ensure that Quebec products are well represented globally."
Quebec significantly lags compared to the Atlantic provinces when it comes to international representation. Certainly, they have been exhibiting at most major seafood industry trade shows for a number of years. It is after visiting the Barcelona Seafood Expo Southern Europe that the industry realized that the Atlantic provinces were banded under the "Seafood From Canada" banner. Available under the Canadian pavilion, their promotional material, whilst promoting Maritimes products, made no mention of Québec. Therefore, Québec products are diluted in the Canadian offer without proper representation. So, a seafood importer that visits the Canadian pavilion could easily interpret this as meaning products from Canada only come from the Maritimes.
The goal of this project is to promote Québec seafood products internationally. Thus, we aim at providing support to the industry through the Québec Seafood brand by creating a web directory that will allow people from all over the world to get to know more about our partners. Getting listed is free, and a simple form will allow you to add your company or change information.
According to André-Pierre Rossignol, senior advisor at GÎMXPORT, it is vital for the Quebec industry to develop tools to increase its international notoriety to reach potential buyers and direct them to our processing companies. "Quality products are sought for internationally and Quebec products are of superior quality. It is then important to capitalise on our strengths and ensure that our companies get the most visibility possible on the markets.
Quotes
"Fish and seafood processors have had to face several challenges due to the pandemic. As the economy recovers, businesses in the sector need our support now more than ever, which is why our government is investing in projects such as the one by GÎMXPORT, QuébecSeafood.ca. This non-repayable contribution of $137,250 from CED will make it possible to enhance the seafood marketing strategy and develop new markets. Our regions' entrepreneurs and workers can count on us to help their regional economies prosper."
The Honourable Pascale St-Onge, Member of Parliament for Brome–Missisquoi, Minister of Sport and Minister responsible for CED
"The health crisis has magnified the challenges facing the fish and seafood processing sector, a flagship industry for the Gaspésie and Les Îles-de-la-Madeleine region. I am proud to say that they have never waned in their tenacity and efforts to innovate in the face of these challenges. The Canadian Seafood Stabilization Fund provides the support the sector needs to adapt its marketing strategy to meet consumer demand. And we know that by assisting our processors with a project such as this one by GÏMXPORT, we are ensuring our fishers will receive regular purchases, a guarantee we will see positive spin-offs right across our beautiful region!"
The Honourable Diane Lebouthillier, Member of Parliament for Gaspésie‒Les Îles-de-la-Madeleine and Minister of Nation Revenue